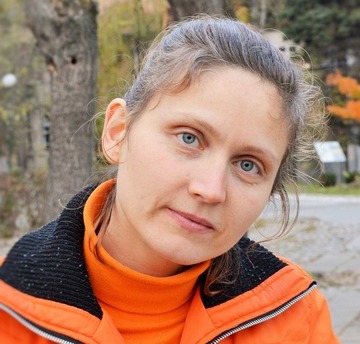 MONIKA'S STORY
When my husband suddenly died I broke down completely. My husband had a fatal accident at work. He left me and two children, aged 5 and 8. He also left me with debt and a house loan to pay off. For the first few weeks I was in such a trauma that I didn't even know what was going on. I was not even interested in what was happening to my children: whether they had anything to eat or what they wore for school. Actually, I didn't leave my bed. With the help of my friends and a therapist I recovered partially after a year. At the same time, my husband's brother and my financial advisor took care of the financial aspect. It turned out that my husband Łukasz had bought two life insurance policies before buying the house. One policy provided life and critical illness cover, and the other secured the repayment of our house mortgage. Within several weeks after my husband's death, large sums of money were paid from both policies. Of course no money could return my beloved husband and joy of my life. But today, looking at it from the perspective of the past four years, I am grateful for the help of my advisor and for having convinced my husband to take out insurance. If not for these policies, today I wouldn't have a roof over my head and I don't know what would happen with my children. After her husband's death, Monika received £200,000 from a life insurance policy. She used it partly to repay her debt, and the rest of the sum is supporting the family. From the other policy, securing the house mortgage repayment, Monika received £180,000, which she used to repay the entire loan.
BARBARA'S STORY
I'm 55, I have been living with my family in Guildford for nearly 6 years now. I used to work in a restaurant as a kitchen assistant. In October 2014 years I fell down while walking in a park with my grandson. After the accident a strange lump appeared on my knee that grew from week to week. A GP examined the lump and referred me for a biopsy right away. It turned out that it was cancer known as sarcoma. The diagnosis was confirmed at a hospital in Oxford where they decided that surgery was necessary. Unfortunately, the cancer is malignant. I'm just undergoing another chemotherapy treatment. I do not work, because I'm not able to. If I was to receive only £92 a week of basic sick pay from my employer, I would not be able to survive. Of course, I get the NHS treatment for free, but having financial support at this difficult time in life really saves me and my family. My daughter has had to quit her job to look after me, drive me to the hospital and take care of my grandson. With private insurance Critical illness cover and the help of my advisor, I have received £25,000. Of course, the money will not bring my health back but it is easier to endure my condition, knowing that at least I don't have to worry about the rent and bills. Barbara, kitchen assistant, 55 years old – Guildford, South London. Insurance: Critical Illness Cover, payment of the sum insured in the event of a critical illness diagnosis.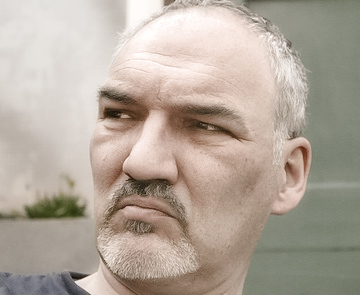 RAFAL'S STORY
I worked on a building site as a plasterer. In January 2014 I went to work for the last time because a bad accident happened. I've always been in a good health and in good shape. I never thought that something like this could happen to me. I was cleaning up at the end of the day, I lifted a heavy bag, and suddenly felt a terrible pain in my lower back. I could not even straighten up. The next day I was no longer able to go to work, and I went to the doctor. After the tests it turned out that I had a serious problem with the spine in the lumbar section. To this day (June 2015) I am not able to bend freely, so I cannot go back to work. Now I'm waiting for another visit to the doctor's surgery and I'm afraid that an operation will be a must. Since February 2014 to now I have been receiving a regular monthly payment of 800 pounds from Exeter insurance company, so I am able to survive and support myself. If I did not have my private insurance, I would be left with a pittance from the Job Centre (approx. £100 a week). I only regret that I did not chose a higher monthly benefit from my Income Protection insurance. Rafał, construction worker, 38 years old, Wood Green – North London. Insurance: Exeter Bills & Things, guaranteed £800/month in the case of incapacity for work. The client has been receiving payments for 16 months now.
These testimonials are real life stories of our clients. Their personal data has been changed to respect their privacy. Photographs are provided for illustration only.